South Africa
This term, we will be focusing on the human and physical geography of Africa and specifically South Africa. We will discover what life was like for people living in South Africa during Apartheid and why Nelson Mandela was an important figure.
South Africa has various mountain ranges and the grasslands. In the interior of the country, you will find a high plateau. 
The Kalahari Desert in the north is part of the 'highveld', the highlands of the country. Johannesburg also lies on this plateau at 1,700m (5,577ft) above sea level, but most of the bigger cities such as Cape Town, Durban or Port Elizabeth, are located near the coast in low-lying areas.
The longest river in South Africa is the Orange River which forms also part of the border between Namibia from South Africa.
In the mountain ranges of the Drakensberg region, especially in the Lesotho mountains, there is snow in winter and you even could go skiing in South Africa. Tiffindell is the most popular winter resort town. Sometimes also the higher mountain tops in the Western Cape near Cape Town receive some snow in winter. Although the snow might be enough for a snowball fight, it certainly is not enough to go skiing.
Wildlife in South Africa is abundant. There are many species of antilope such as kudu, springbok, wildebeest, impala, oryx and gemsbok. When you go on safari you can see many other South African animals like lions, elephants, giraffes and monkeys.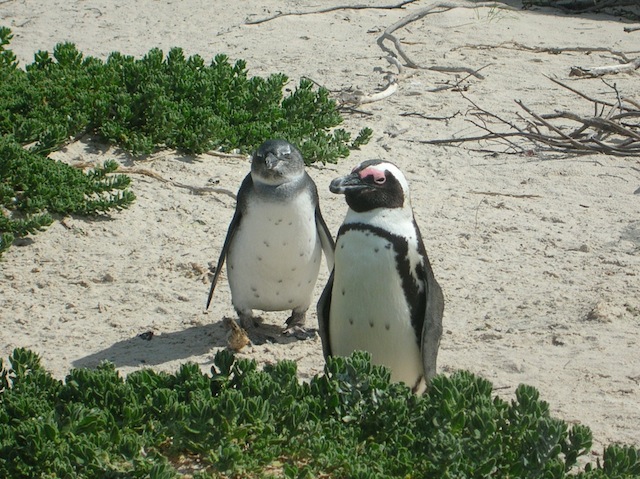 South Africa is home to the African Penguins and the Great White Sharks live in the ocean waters here too. Sometimes beaches are closed for bathing due to the sharks in the bays. Many beaches have shark nets. Remember to only swim in the sea where there are lifeguards on duty.
Whale watching is very popular in South Africa too and you will encounter an enormous sea life in South Africa when you go on a boat trip.
South Africans love their meat and game meat such as kudu and springbok are common. However, most people eat beef, chicken, lamb and ostrich with their meals. The people in South Africa love a BBQ (here called 'braai') and almost every house has got a fireplace which is called 'braai-place'.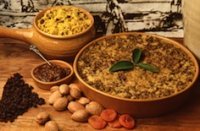 Typical South African food:
biltong: a cured and dried meat that is a typical South African snack and similar to beef jerky. Kids love to take this as snack to school.
boerewors: Afrikaans for 'farmers sausage', is often put on the grill, formed in a curl